Our preschool program includes combo classes (ballet and tap) for our youngest students.
Children enrolled in the combo ballet and tap classes work on technique throughout the year as well as learn choreography for group dances. Students have the opportunity to display their learning at our annual June Show Recital.
Enrollment in our preschool classes is capped at a maximum number for optimal learning.  Please call the OC Dance Center office at 714-846-0215 or email us at [email protected] to ask about class availability for your child based on his/her age and experience.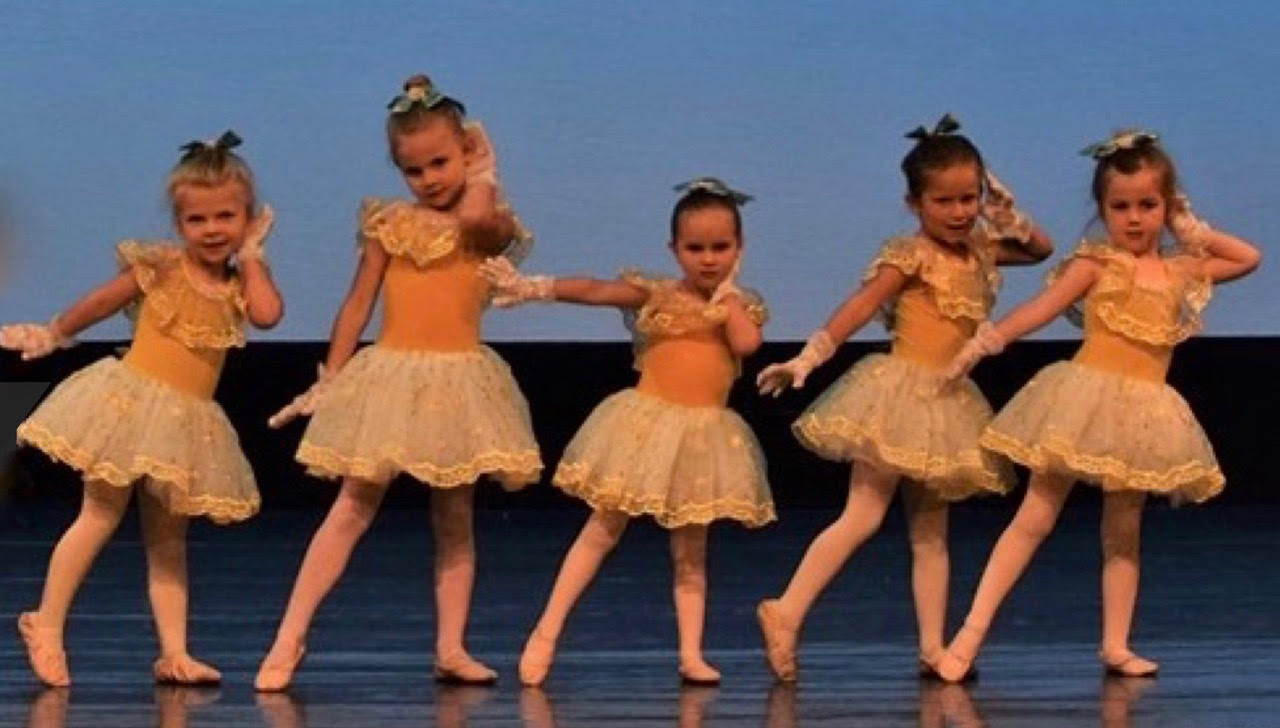 2021 Class Fees, Policies, and Enrollment Forms
---
Preschool Dance Classes in Orange County, CA
Combo I
An introductory class for ages 3 to 5 featuring ballet and tap for our youngest students.
Combo II
A combination of ballet and tap for young students ages 3 to 5 with some dance experience.
2021 Class Fees, Policies, and Enrollment Forms
COMBO CLASSES – AGES 3-5 (1/2 hr Ballet & 1/2 hr Tap)
Monday: 3:30PM Combo I 3-5 no experience
Tuesday 3:00PM Combo 3-5 ZOOM
Tuesday 4:30PM Combo I 3-4 yrs old
Wednesday 2:30PM Combo I 3-4 yrs old
Wednesday 3:30PM Combo II 4-5 w/exp
Wednesday 4:30PM Combo I 3-4 yrs old
Wednesday 5:30PM Combo I 4-5 yrs old
Thursday 4:30PM Combo II 4-5 w/exp
Saturday 9:00AM Combo II 4-5 w/exp